Zero Proof + Coffee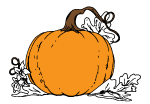 PUMPKIN LATTE
Fielding's private roast espresso, Mill King Creamery milk, pumpkin syrup, cinnamon whip | 6
add Frangelico + 3
Mexican Cane Sugar Coca Cola
Small batch brewed in State College, PA 5
Sparkling Rosemary Lemonade 4
Fresh Orange Juice 6
Texas Pink Grapefruit Juice 6
Fielding's Organic Coffee
French Press 10
Cappuccino 5
Latte 5
Espresso 4
Americano 4
Affogato espresso + gelato 5
Fiji Water (still) 6
Topo Chico (bubbles) 4
White Wine
Marques de Caceres, Cava Brut, Cataluna, Spain
btl 19
Stellina, Prosecco, Italy
btl 19
Charles de Fère Jean-Louis Sparkling Rosé Cuvée, France
6 oz 10 | btl 22
Delamotte Le Mesnil Brut, Champagne, France - $50
btl 69
Bouchard Chardonnay, France, '18
BTL 18
Bulletin Place Chardonnay, Australia, '17 (HH)
4oz 6 | 7oz 10 | btl22
NEW William Hill, Russian River Valley, California, '18
4oz 7 | 7oz 10 | btl 23
Mer Soleil Reserve, Santa Lucia Highlands, California, '17
4oz 11 | 7oz 18 | btl 42
Sauvignon Blanc + Pinot Grigio
Mohua Sauvignon Blanc, Marlborough, New Zealand, '18
4OZ 7 | 7OZ 10 | BTL 22
Fortant, Sauvignon Blanc, France, '17
btl 24
Matanzas Creek,Sauv Blanc, Sonoma, California, '18
btl 29
Gradis'Ciutta Pinot Grigio, Italy, '17
4oz 7 | 7 oz 12 | BTL 29
Honig Sauvignon Blanc, Rutherford, California , '18
btl 34
Southern Right Sauvignon Blanc, Walker Bay, South Africa, '18
btl 49
Pinot Grigio + Other Whites
August Kesseler "R" Riesling, Rheingau, Germany, '17
4OZ 9 | 7OZ 12 | BTL 27
Miraval Rose, Cotes de Provence, France, '18
4OZ 12 | 7OZ 18 | BTL 45
Red Wine
Featured Wine
Unshackled, Prisoner Wine Company, Cabernet Sauvignon, Napa, California, '18
4oz 11 | 7oz | 16 | btl 41
Aromas of plum and blackberry with a hint of olive. Vibrant flavors of black stone fruit and dried herbs with solid tannin structure with balanced acidity. A delicious blend of Cabernet Sauvignon, Petite Sirah, Syrah, and Merlot, this wine combines grapes from the north and central coast of California and is aged in French and American oak casks for 11 months.
Cabernet Sauvignon + Blends
Bell, Scoundrel Red Blend, Yountville, California, '17
btl 28
Scotto Family, Lodi California, '17 HH
4 oz 8 | 7 oz 12
Duckhorn "Decoy", Napa, California, '17
4oz 11 | 7oz 17 | BTL 41
Lyeth Estate, California, '17
4 oz 11 | 7 oz 18 | btl 42
Burgess, Topography Red Blend, '14
btl 47
Prisoner, Red Blend, Napa, California '18
btl 69
TintoNegro Malbec, Mendoza, Argentina, '18 (HH)
4 oz 6 | 7 oz 9 | btl 19
Velvet Devil, Columbia Valley, Washington, '16
btl 19
DeLoach "California Heritage" Reserve, '17 (HH)
4 oz 8 | 7 oz 12 | btl 24
J Vineyards, California, '17
4 oz 10 | 7 oz 15 | btl 29
Meiomi, Monterey/Sonoma/Santa Barbera, California, '17
btl 33
Big Smooth Zin, Lodi, California
4 oz 8 | 7 oz 11 | btl 27
Halloween
Black Death
Avion Silver tequila, PAMA Pomegranate liqueur, pressed lime, organic agave, grapefruit juice, activated charcoal, soda, dry ice $ 14
Vampire Bite
Finlandia vodka, Mathilde peach liqueur, strawberry syrup, pressed lemon, strawberries $10
Hocus Pocus
Flor de Caña silver rum, Midori liqueur, pressed lemon, pineapple juice, guava syrup, Sprite $9
Trick or Treat
Western Son Blueberry vodka, blue curacao, pressed lemon, rosemary syrup, Fever Tree spiced orange ginger ale $9
Smoked All Spice Old Fashioned
Jim Beam Black Kentucky bourbon, Angostura & walnut bitters, all spice syrup, smoked skull $13
*sorry, not included with HH prices*
Signature Cocktails
*available for 1/2 Price during Happy Hour*
Featured Cocktail
Fall Highball Jim Beam Kentucky Straight Bourbon, Fever Tree Spiced Orange Ginger ale, orange swath. Tall 10
Absolut Elyx Winter Wheat Vodka, Caravella Limoncello, PAMA Pomegranate liqueur, Jean-Louis Sparkling Rosé, lemonade $14
Deep Eddy Sweet Tea vodka, Mathilde pear liqueur, lemon juice, agave nectar, rosemary lemonade 9
Tequila, watermelon juice, pressed lime, agave 10
Yama Still Infused Old Fashion
Old Forester Kentucky straight bourbon, Madagascar vanilla beans, dried cherries, shaved orange peel, Angostura + orange bitters 15
Peach Tarragon Sangria, Finlandia vodka, Sprite, apple, lime, strawberry 12
Frozen Passion Fruit Margarita
El Jimador silver, prosecco, passion fruit purée, triple sec, pressed lime, orange juice 12
Toki Japanese whiskey, basil straberry purée, lime, Q ginger beer 14
Stoli Vanil vodka, Cointreau orange liqueur, fresh lemon juice, lavender-thyme syrup $14
Espolon silver tequila, President brandy, Amaretto, agave nectar, pressed lime, brûléed orange slice 11
Grey Goose Citron vodka, St. Germain, green tea syrup, lemon juice, mint, Prosecco 14
Aperol, prosecco, Topo Chico, orange slice 12
Deep Eddy Grapefruit vodka, Paul's Grapefruit liquor, fresh squeezed Texas grapefruit, fresh mint, organic agave, cane sugar rim 14
Jim Beam Black bourbon, vanilla syrup, walnut + angostura bitters 14
Adulting
Slane Irish whiskey, Baily's Irish cream, Kahlua, gelato, whipped cream, fresh mint 9
Maker's Mark bourbon, sea salt caramel, gelato, whipped cream 9
7 yr. Flor de Cana dark rum, Frangelico, coco coulis, gelato, whipped cream 9
El Jimador silver tequila, espresso, Mexican vanilla, gelato, whipped cream 9
Cointreau, Bailey's, Kahlua, marshmallows
Ancho Reyes Chili liquor, El Jimador tequila, organic agave nectar, coffee, whipped cream, cinnamon
Kahlua, El Jimador tequila, gelato, coffee, whipped cream
Sugar Island coconut rum, Amaretto Disaronno, coffee, cocoa coulis, whipped cream
Mason Jar Cocktails
SIGNATURE COCKTAILS - 16OZ.
Fielding's Infused Old Fashioned Old Forester Kentucky Bourbon, Madigascar vanilla beans, dried cherries, shaved orange peel, angostura + orange bitters - $49
Jalapeño Margarita Tanteo jalapeño tequila, agave nectar, sour mix, lime juice, triple sec - $39
Classic Margarita Altos Plata tequila, lime juice, cane syrup, triple sec, orange Juice - $18
Fielding's Bloody Mary Finlandia vodka, house tomato blend, house pickles & olives (on the side) $19

READY TO DRINK MARGARITA - 16 OZ.
Frozen Passionfruit Margarita Altos Plata tequila, prosecco, triple sec, passion fruit, lime & orange juice - $19
*Must accompany a food order*
MIMOSA COCKTAIL KITS
Fielding's Hôtel Ritz Mimosa Triple sec, fresh squeezed orange juice, + Bottle of Prosecco $29
Fielding's Grapefruit Mimosa Deep Eddy Grapefruit vodka, fresh squeezed grapefruit juice,+ Bottle of Prosecco $29
zero proof | wine | cocktails | beer | liquor
zero proof | wine | cocktails | beer | liquor
LIQUOR
Chopin

Deep Eddy Cranberry

Deep Eddy Orange

Deep Eddy Peach

Deep Eddy Ruby Red

Deep Eddy Sweet Tea

Dripping Springs

Finlandia

Grey Goose

Grey Goose Le Citron Ketel One

Russian Standard Square One Basil Stolichnaya

Stoli Vanilla

Suntory Haku

Tito's
Avion 1944

Casa Noble Anejo

Casa Noble Blanco

Casamigos Anejo

Casamigos Blanco

El Tesoro Blanco

El Tesoro Reposado

Espolon Anejo

Espolon Blanco

Espolon Reposado

Herradura Anejo

Herradura Reposado

Herradura Silver

Hornitos

Tanteo
RUM
Flor de Cana 4 yr Blanco

Flor de Cana 7 yr Dark

Myers Dark Rum

Sailor Jerry's Spiced
GIN
Beefeater
Bombay Sapphire
Botanist Gin
Brokers Gin
Hendrick's
New Amsterdam Gin
Nolets
Suntory Roku
Tanqueray
BOURBON
Angel's Envy

Basil Hayden

Blanton's

Bulleit

Bulleit Rye

Herman Marshall

Herman Marshal Divine Single Malt

Jim Beam White

Jim Beam Black

Old Forester Kentucky

Old Forester 1897 Bonded

Woodford Reserve

Weller 12
WHISKEY
Crown Royal

Gentlemen Jack

Jack Daniels Black

Jack Daniels Rye

Jameson Irish Whiskey

Legent

Maker's Mark

Slane Irish Whiskey

Stranahan's Diamond Peak

Suntory Toki
SCOTCH
Benriach 10 yr

Chivas Regal 12 yr

Dewars White

Glendronach 12 yr

Glenfiddich 12 Yr

Glenlivet 12 yr

Glenlivet 15 yr

Laphroaig 10 yr

Macallan 12 yr
CORDIALS
Bailey's Irish Cream

Chambord Raspberry

Disaronno

Frangelico

Grand Marnier

Kahlua
A gratuity of 20% will be charged for parties of 6 or more